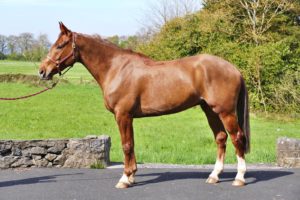 2014 Chestnut Gelding 168cms
'Rusty' is a good looking horse with an extravagant trot. A late developer, Rusty has  benefitted from been given time to mature and is now ready to perform.
If Rusty was human………………he would be sensitive and kind but a diligent worker. He would be a good team player – a quiet, loyal member of  the dressing room!!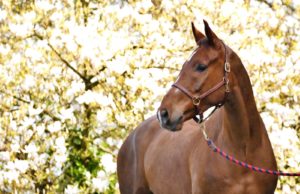 Simba
Heartbreaker
Nimmerdor
Bacarole
Kamonika
Voltaire
Bonika
Kan Kan Do
Kannan
Voltaire
Cemeta
Stripe Merlin
Clover Hill
Not recorded