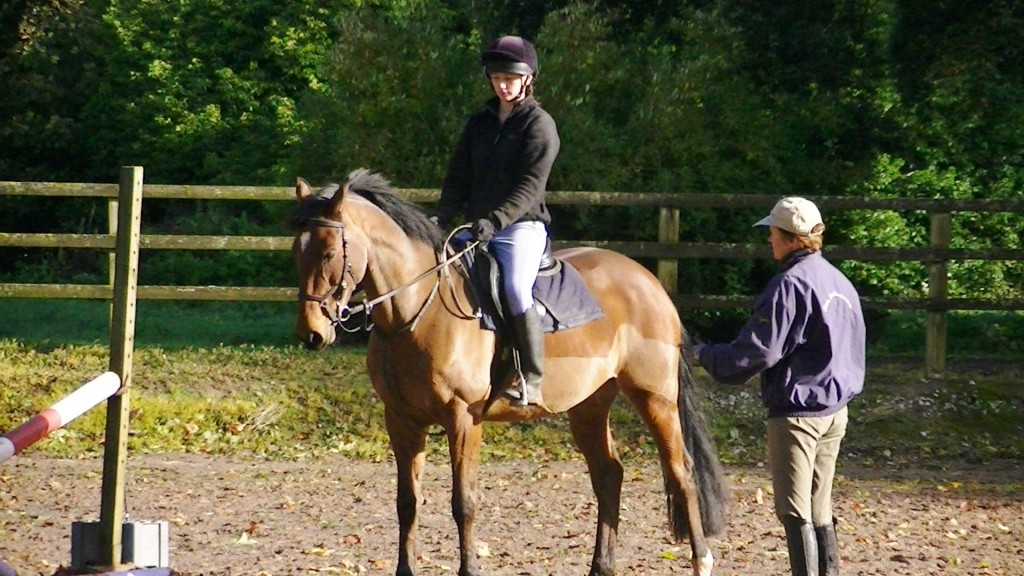 At Richmond Park Stud we can offer tuition to you and your horse in a package to suit your individual needs.
• Have a private lesson with HSI Level 2 Coach Sheila, where horse and rider will be assessed and if required, a plan made as to future goals. From the rider who would like some help with their position on the flat to the more ambitious grand prix rider, this one to one tuition will give you food for thought.
• Come for a 1 or 2 week intensive course with your horse. Your horse can live at Richmond while riders can spoil themselves at one of the many top class Hotels or Guest Houses in the locality, with the famous picturesque village of Adare only 7 kms away. This course can be tailored to suit your requirements, for instance if you're travelling from afar, why not leave your horse at home and ride one of our well schooled horses. Perhaps a few friends would like to come together and have a horsey/sightseeing holiday! If appropriate a trip to compete at a show can be arranged at the end of your course.
• Join us as a working student where you can live on site and help in the everyday chores of a showjumping yard. Depending on your ability and experience, you will have the opportunity to ride our horses at Richmond. Students are welcome to bring their own horse and go home with an enhanced knowledge of general care and management of your horse.
• If you would like to board your horse with us we can provide Full or DIY Livery. Sheila has produced many horses from first ride to Grand Prix including 'Richmond Park' the former World Championship ride of Royne Zetterman and Rodrigo Pessoa. We will produce your horse at the rate most suited to each individual, offering an honest assessment of your horses true ability. Leasing or shares are also offered or if you would like to purchase a young horse and leave it with us this can be arranged.
For another perspective on Sheila's coaching methods please go to our Testimonial page.
                            For more info please contact Sheila :00353 86 8109764
                                          e-mail: richmondparkstud@gmail.com