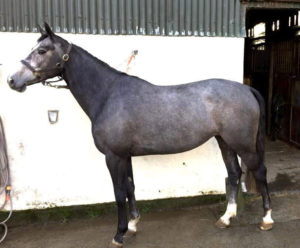 2013 Grey Mare 166cms
'Molly' is a good looking, quality mare. She is a 'blood' ride but is an easy and uncomplicated ride with lovely paces. Molly would be an ideal young riders horse.                      
If  Molly was human ………….she would be a Daddy's girl! Molly would enjoy the high life and be quiet a socializer, although she rarely seems to get herself in trouble!!
Gatcombe
Gatsby
Simba
Daisy Cruise
Aughmore Summer Time
Condios
Cavaliers Abbey
 
 
 
Harley Cruise
Harlequin Du Carel
Rosire
Alaya Du Caral
Glanduff Cruise
Cruising
Shancarnan