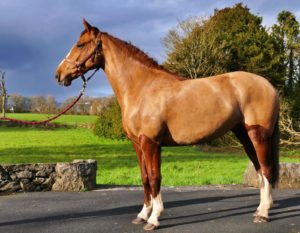 2015 Chestnut mare 155cms
We have all heard the 'Chestnut mare ' myth- Bella knocks  that on the head!!
Having had a superb temperament from day one, Bella rides naturally balanced on the  flat and just loves to jump!                       
If Bella was human she would be………….. a happy go lucky kinda girl! With a smile on her face, she  would be up for any challenge!
Simba
Heartbreaker
Nimmerdor
Bacarole
Kamonika
Voltaire
Bonika
Shannondale Serpent
Diamond Serpent
Clover Hill